Mother's Day Shrimp Pasta Special!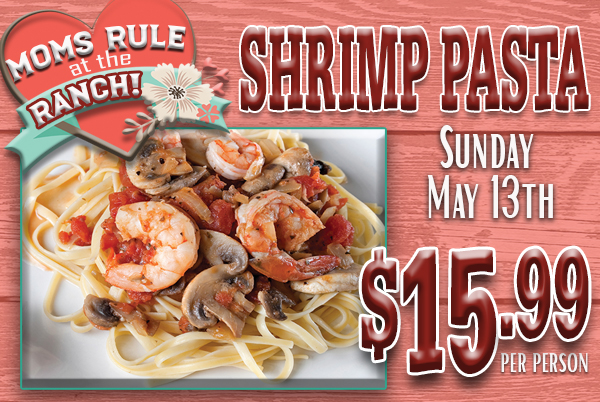 Mom's Rule at the Ranch!  So we are serving up some extra special Shrimp Pasta to honor all those Moms out there!
Shrimp, mushrooms and diced tomatoes on linguini pasta.  Served with garlic bread, choice of dessert and a glass of wine.
$15.99 per person.  11am to close in the Sierra Café.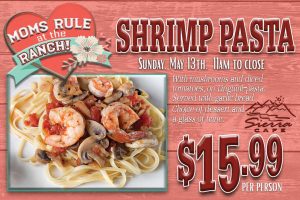 Related Events